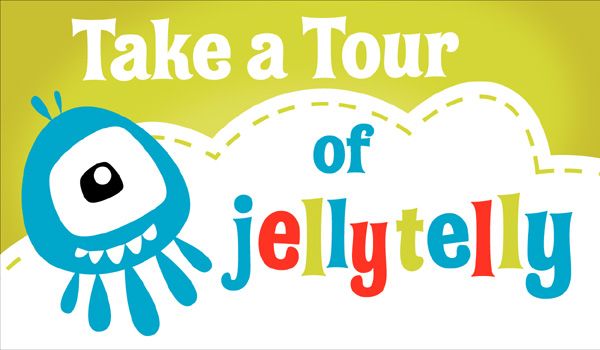 You do know that the creator of Veggie Tales has begun a website with shows, games, and more?! We are checking it out this week! Join us?
Other items of interest containing the word "jelly":
1. Jelly Belly Cold Stone Creamery Assortment : yum without the brain-freeze!
2. Jelly Shoes never looked so good: a shout-out to summer… it'll be back!
3. Listen to Jelly Roll Morton play "Maple Leaf Stomp". (Then, of course, go stomp on all of those Maple Leaves you raked up!)